Biography
Check out Playing The Band – a complete biography of Jon Hiseman by Martin Hanson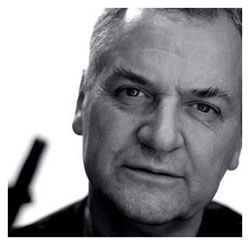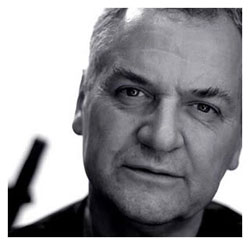 Jon studied piano and violin as a child but became intensely interested in percussion during his early teens. His first performances were given on timpani with a small orchestra but he very soon became interested in rock and popular music and by the time he was 18 he was working semi-professionally on the London scene with rhythm and blues and modern jazz groups.
In 1966 he turned professional, replacing Ginger Baker in the Graham Bond Organisation and followed this with stints with Georgie Fame and John Mayall. From 1969 to 1978 he led three pioneering Jazz-Rock groups – Colosseum, Tempest and Colosseum II.
In 1967 Jon married saxophonist & composer, Barbara Thompson and they have two children, Marcus & Anna.
Throughout these years he was in demand as a session drummer and in 1977 met Andrew Lloyd Webber, a composer in search of an small orchestra. Colosseum II, featuring Gary Moore, became the nucleus for the No 1 hit 'Variations' album. Working alongside Barbara Thompson and Rod Argent on this project led to the Rod Argent / Barbara Thompson album 'Ghosts' released by MCA in 1982 and 'ShadowShow' in 1984. Jon's association with Andrew Lloyd Webber continued with 'Cats' and 'Tell me on a Sunday,' 'Starlight Express' and 'Requiem'.
In 1979 Jon joined Barbara Thompson's band, Paraphernalia, and MCA Records released 3 albums before 1982 when Jon built a recording studio next to their home and founded TM Studios/TM Records/TM Publishing. Jon and Barbara have averaged over 100 concerts and a CD a year ever since. Jon produced, engineered and performed on 10 Paraphernalia albums 'Mother Earth', "Nightwatch', 'A Cry From The Heart', 'Breathless', 'Everlasting Flame', 'Lady Saxophone', 'Shifting Sands', 'Thompson's Tangos', 'Never Say Goodbye'(the tour resulted in a live DVD) and 'The Last Fandango,' plus two compilations (each containing some new tracks) 'Special Edition' and 'In the Eye of the Storm' .
In addition, they have worked on many Film & TV productions, including writing and producing in the studio the music for the YTV series 'A Touch of Frost' starring David Jason.
In 1975 Jon, alongside Barbara, were founder members of the United Jazz & Rock Ensemble. This ten piece band released an album and toured every two years or so until 2004.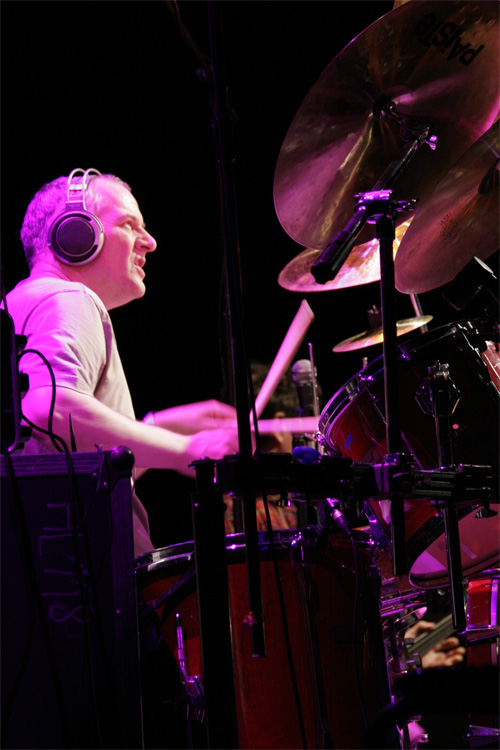 Jon is famous for his drum solos and concerts were digitally recorded during Paraphernalia and United Jazz & Rock Ensemble tours in 1985. This resulted in the album 'About Time Too!' being released in the autumn of 1986. It's a great album for parties when you want people to leave!
In 1999 he recorded and produced Barbara's album 'Songs From The Centre Of The Earth' – solo saxophone pieces recorded on location in the natural acoustic of a 12th Century mediaeval abbey in Provence, France. 'Barbara Song', arrangements of Kurt Weill songs for Barbara and the Medici String Quartet followed.
Jon released his solo album 'A Night In The Sun' (it's not a drum solo album!) with an ensemble lead by Márcio Montarroyos, recorded in Rio de Janeiro, Brazil, in 1982.
In 1994 following serious pressure from the lads, Jon reformed Colosseum. 'Colosseum LiveS – The Reunion Concerts' CD and video of the same name were released in 1995 and a new studio CD, 'Bread and Circuses' was released in 1997. This was followed in 2003 by "Tomorrows Blues and finally 'Time On Our Side' (2014).
In the new millennia, Jon produced, 'Innocence', Ana Gracey's first album, and the recently completed, 'Wicked Games'. Two more albums, 'Three Quartets' featuring the Apollo Saxophone Quartet and 'Perpetual Motion' for the Apollo Saxophone Orchestra were both composed by Barbara.
2011 saw the publication of 'Playing The Band – the musical life of Jon Hiseman' by Martyn Hansen.
Having enjoyed the making of the Paraphernalia DVD in the couple of years following the 2005 'Never Say Goodbye' tour, Jon decided to take video production more seriously and has produced, filmed and edited over 15 short music films – go to www.youtube.com/thedrummerjh.
Colosseum gave its last concert on the 28th February 2015 at the O2 Sheperds Bush, London and since then Jon has concentrated on bringing the studio up date and working on his and Barbara's extensive archive of tapes, cassettes and videos which he is dragging, screaming into the digital age.
Following the passing of musician friends, Larry Coryell and Allan Holdsworth in the first few months of 2017, Jon conceived the idea of a tribute album to all the great players he had had the privilege of working with and who had greatly influenced his music.
JCM (Jon Hiseman, Clem Clempson & Mark Clarke) paid tribute to Graham Bond, Jack Bruce, Gary Moore, Dick Heckstall-Smith, Ollie Halsall, John Mole, Larry Coryell and Allan Holdsworth with their new album 'Heroes" released in 2018, though their European Tour was cancelled with Jon Hiseman was discovered to have a cancercous brain tumour.
Jon Hiseman died in the early hours of Tuesday, 12th June 2018 in Sutton, England leaving his wife, saxophonist and composer Barbara Thompson, his daughter, singer Ana Gracey and his son Marcus Hiseman, along with four grandchildren.
The cause of death was complications of surgery that he underwent in May 2018 to remove the tumour. Read his obituary in the New York Times here
View Jon Hiseman's Projects