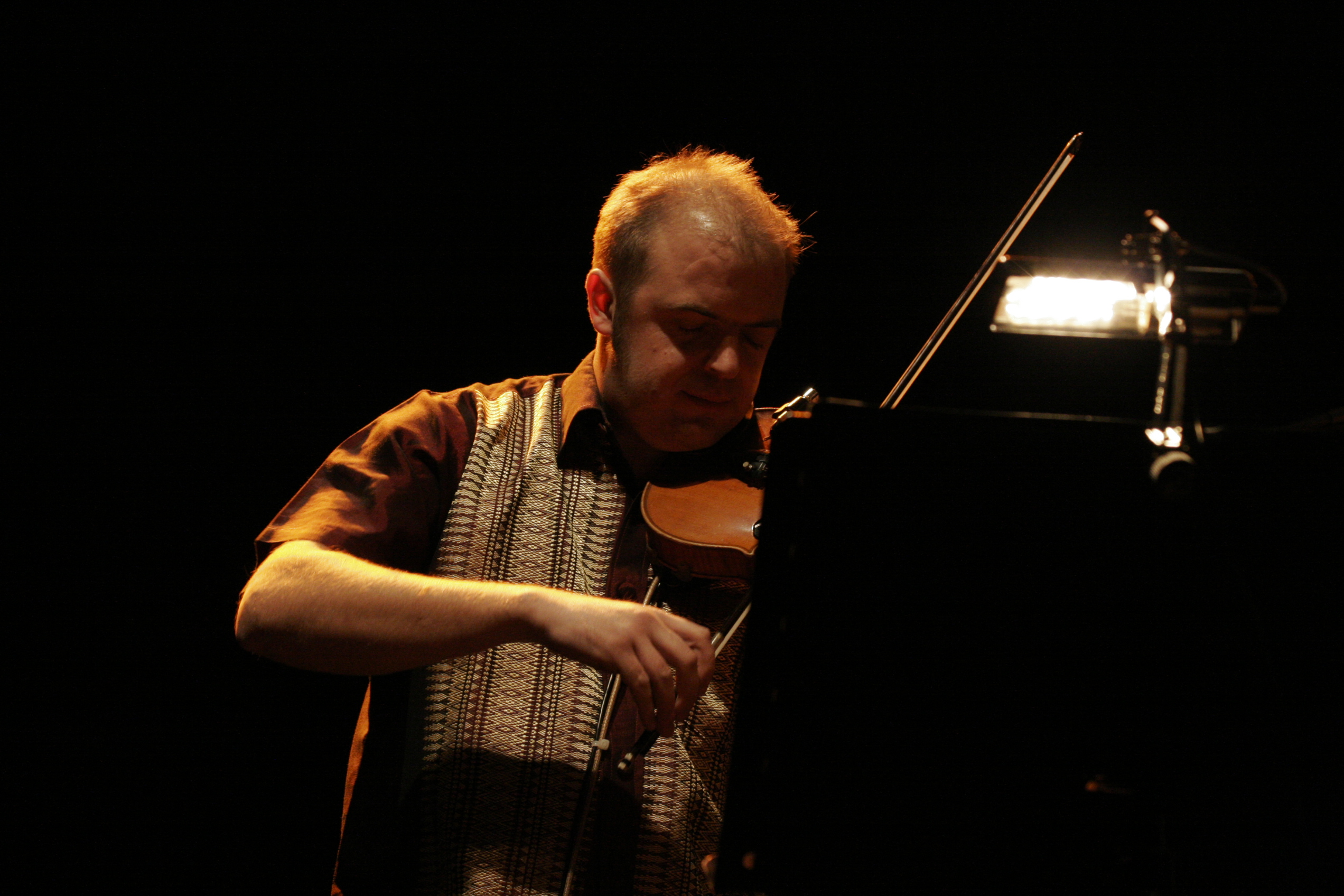 Biography
Classically trained from the age of eight, Billy is proving to be one of the rising stars of the jazz violin. Since graduating from the Welsh College of Music and Drama in 1995, Billy has been a finalist in the UK's Young Jazz Musician of the Year competition in '96 and '98, representing both Wales and the North-West of Britian.
The North-West final's judges were Bobby Wellins, Salena Jones and Kenny Ball. Billy later played on Salena Jones's album that September.
Billy first joined Barbara Thompson's Paraphernalia in 1998 when he performed on 'Shifting Sands'. 'Shifting Sands' was released in November '98 and 'Thompson's Tangos' in October 2000. Billy also features on two of Barbara's compilation albums 'Eye of the Storm' released 2003 and 'Chapter & Verse' released 2005 which feature some live recordings from the tours. Paraphernalia's touring took them all around Germany, Austria, Hungary, Switzerland and the UK including headlining at Ronnie Scott's, London.
The last tour was promoting the album 'Never Say Goodbye'.'Never Say Goodbye' was released in 2006. Billy also features on the Live '05 Paraphernalia DVD filmed in Stuttgart.
Billy has since performed with Jools Holland in St David's Hall, Cardiff. Billy can often be heard playing with Welsh folk legend Meic Stevens and performed on his last Sain CD, 'Mihangel'.
Billy Thompson and Thompsound Music are now based in Bala, North Wales and frequently visits London for sessions, rehearsals and gigs.
Billy can be contacted via his website at www.billythompson.co.uk