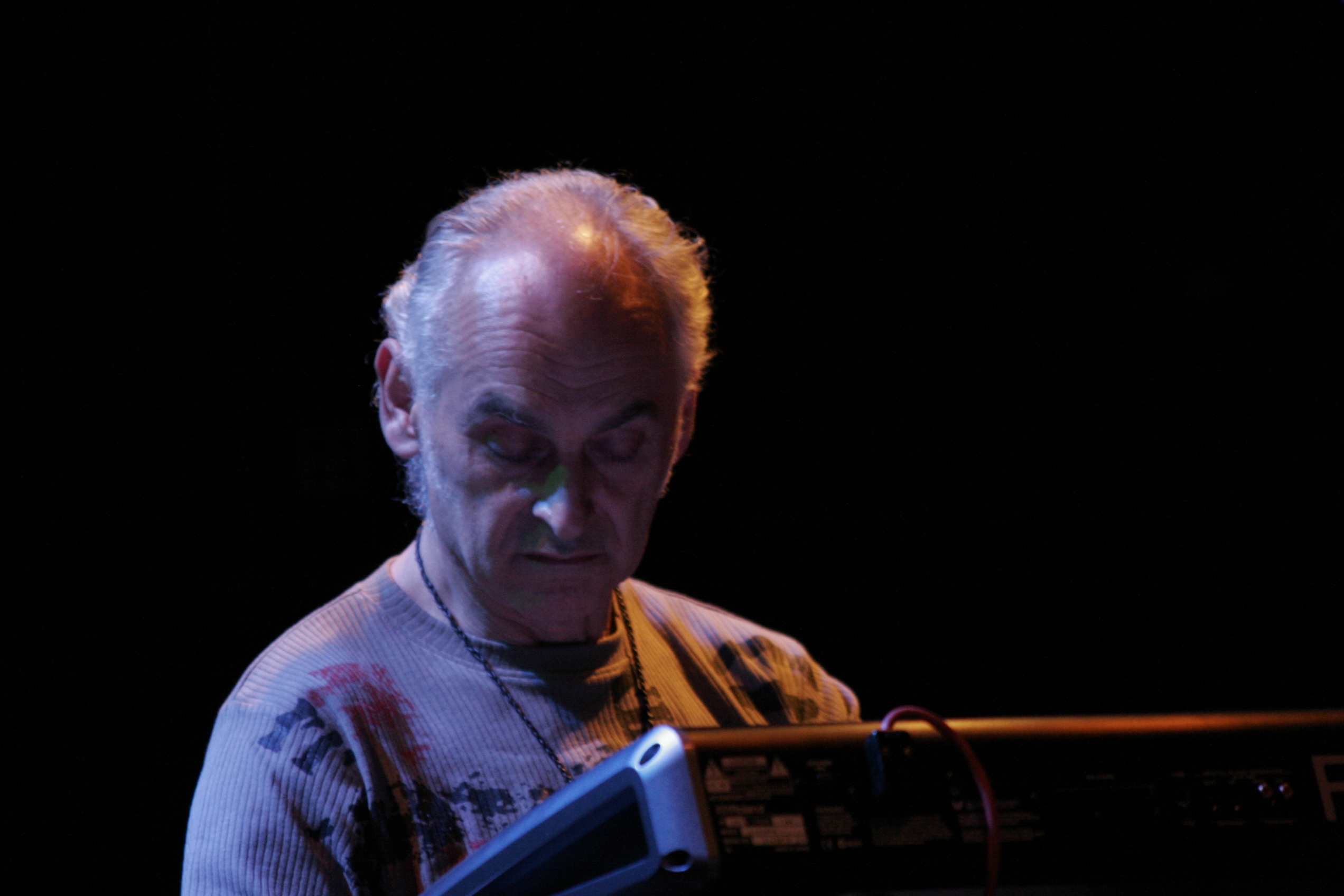 Biography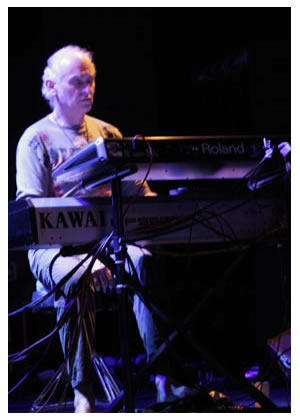 Peter Lemer's name has become an integral part of the extremely tangled British jazz scene since the early 1960's, and in the following decade worked with bands like Gilgamesh and Pierre Moerlen's Gong, not to mention his work with the Baker-Gurvitz Army, Seventh Wave, Mike Oldfield and many jazz and jazz-rock combos.
Born in London in 1942, his first gig was with Jeff Clyne and Tony Crombie in a dodgy Israeli nightclub. During this engagement he met both Jerry Garval (a student of Max Roach), and Jack Goldzweig ( a co-teacher with Mal Waldron and John Mehegan). This input led to him forming his own jazz trio with Clyne and John Stevens as soon as 1963 and eventually the group opened at the debut of Little Theatre Club, helping to pave the way for the British jazz movement of the late 1960's and early 1970's.
Peter made his recording debut as a leader (Local Colour) in 1996, the band by then including Jon Hiseman, John Surman, George Khan and Tony Reeves. A year in New York followed, which included extensive jamming, gigging and study. Coaches included famed jazz pianists Jaki Byard and Paul Bley and Double Bass guru David Walters.
He also studied at the Royal Academy of Music and included Tommy Rajnaand Sven Weber among his classical coaches. In 1969, he worked with the Spontaneous Music Ensemble.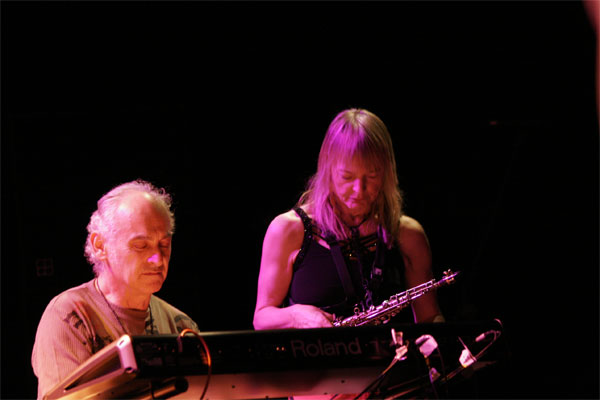 In 1974, Peter joined Gilgamesh, the band led by fellow keyboard player Alan Gowen. During his short stint, he took part in several gigs and a couple of BBC sessions. Developing an interest for electronic keyboards, he subsequently became an in-demand session player, while gigging with Harry Beckett, Barbara Thompson, Annette Peacock and others.
During this period Peter recorded and performed with '7th Wave', the groundbreaking rock synthesiser orchestra.In 1979, Peter was one of two keyboard players in Mike Oldfield's 50-piece touring band which also featured Gong drummer Pierre Moerlen. This led to him guesting on Moerlen's album 'Time Is The Key'. In spite of his brilliant performance, he didn't join Pierre Moerlen's Gong, although he kept working with the French drummer as part of Oldfield's band until late 1980.
Lemer joined Phil Miller's band In Cahoots in 1983. He played on 'Cutting Both Ways' (1987) and toured Europe extensively with the band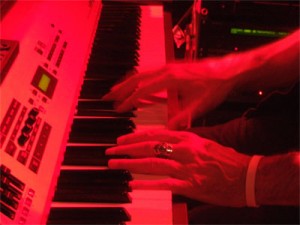 He left in 1987 to rejoin Barbara Thompson's Paraphernalia, staying ever since to tour and record 'A Cry FromThe Heart' (1987), 'Breathless' (1991),'Everlasting Flame' (1993), 'Lady Saxophone' (1997) and their latest offering, 'Shifting Sands', released in November 1998. Each of the last three albums features a track composed by Lemer. He will be devoting most of 1999 to Paraphernalia's Shifting Sands Tour with Barbara, Jon Hiseman, Dave Ball (bass) and newcomer Billy Thompson (violin). If fact he will spend most of 1999 playing Chess with newcomer Billy Thompson (violin,) fitting in Paraphernalia gigs between moves!
Born : June 14th, 1942 – London (England)
Past Bands
Pete Lemer Quintet
Spontaneous Music Ensemble
Harry Beckett
Gilgamesh
Baker-Gurvitz Army
Seventh Wave
Harry Beckett's Joy Unlimited
Barbara Thompson's Paraphernalia
Pierre Moerlen's Gong
Mike Oldfield Group
In Cahoots
Miller/Baker/Lemer
Current Bands
In Cahoots
Barbara Thompson's Paraphernalia
Peter Lemer – Keyboards & Compositions