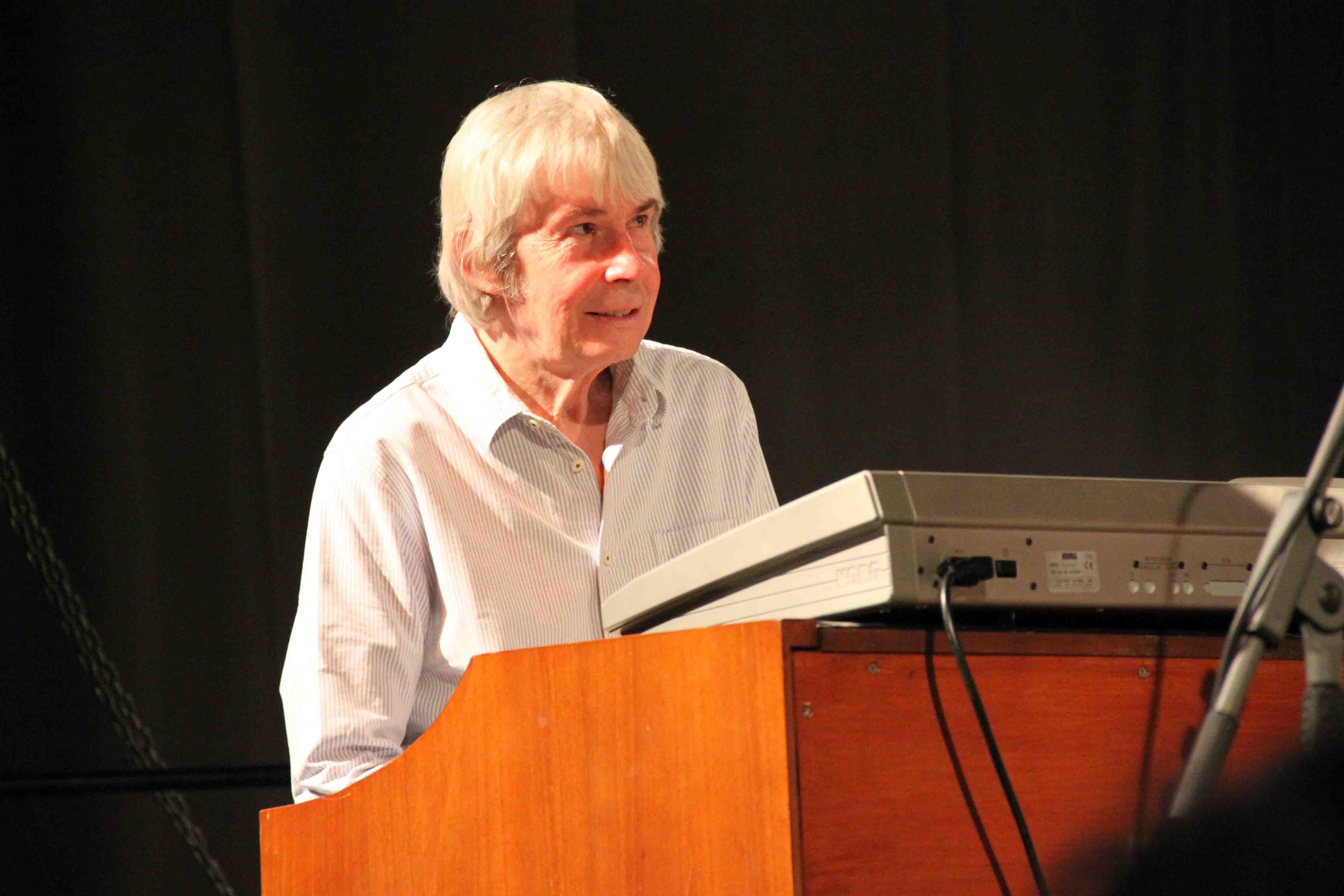 Artist Biography by Steven McDonald
Dave Greenslade (born 18 January 1943) is a British keyboard player. He has played in his own eponymous band, Greenslade, and others including Colosseum, If and Chris Farlowe's Thunderbirds.
Greenslade was born in Woking, Surrey, England. Among his works are, Cactus Choir, The Pentateuch of the Cosmogony (with art by Patrick Woodroffe) and Music from the Discworld. Television work includes music for the BBC series Gangsters (1975–1978), Bird of Prey (1982–1984) and A Very Peculiar Practice (1986).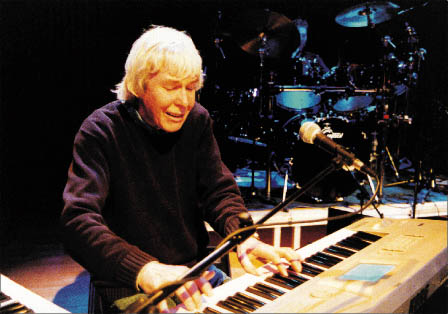 Greenslade first came to attention as the keyboards player for the jazz-blues-rock fusion outfit Colosseum, for whom he composed the epic "Valentyne Suite," a 17-minute, multi-section production that became the centerpiece of the album of the same name. Colosseum would eventually founder on the various ambitions of its members, finally drifting apart in 1971. Greenslade spent the next two years playing sessions and putting together a band that was notable for the fact that it performed progressive rock music without the benefit of a guitarist; the lineup included second keyboardist Dave Lawson, drummer Andy McCullough and Colosseum bandmate Tony Reeves on bass. This lineup released Greenslade and Bedside Manners Are Extra via Warner Bros. The third album, Spyglass Guest, broke the pattern, with guitarists Andy Roberts and Dave "Clem" Clempson (another former bandmate) delivering some six-string action. By the time the final Greenslade album arrived, Martin Briley had taken over for Tony Reeves. In 1975, the band was finished.
The following year Greenslade would release the charming Cactus Choir under his full name. In 1979, he composed and released the ambitious Pentateuch of the Cosmogony (often seen just as Pentateuch; the CD edition trims a couple minutes of music but preserve the artwork). This double LP was created in association with artist Patrick Woodroffe, whose fantasy artwork inspired Greenslade's music, which was performed on Greenslade's ever-expanding arsenal of electronic keyboards. Greenslade virtually vanished from sight in the following years, becoming, as his friend Terry Pratchett (author of the Discworld novels) proclaimed, the man every TV producer in England would call when a new TV theme was needed (which may be news to the ever-prolific Barrington Phelung). The association with Pratchett, however, was the thing that brought Greenslade back out into the open, with the 1994 release of From the Discworld, an album of music inspired by Pratchett's humorous fantasy novels. Since 1994, Dave Greenslade has been writing, recording and touring with the reunited Colosseum.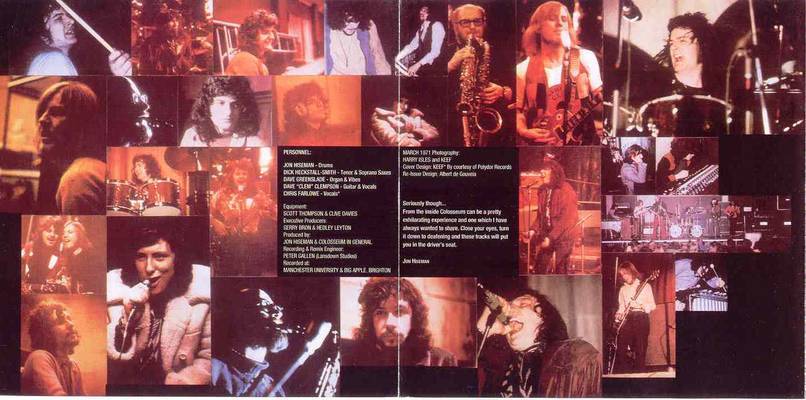 (above: Colosseum Live 1971: inside cover)