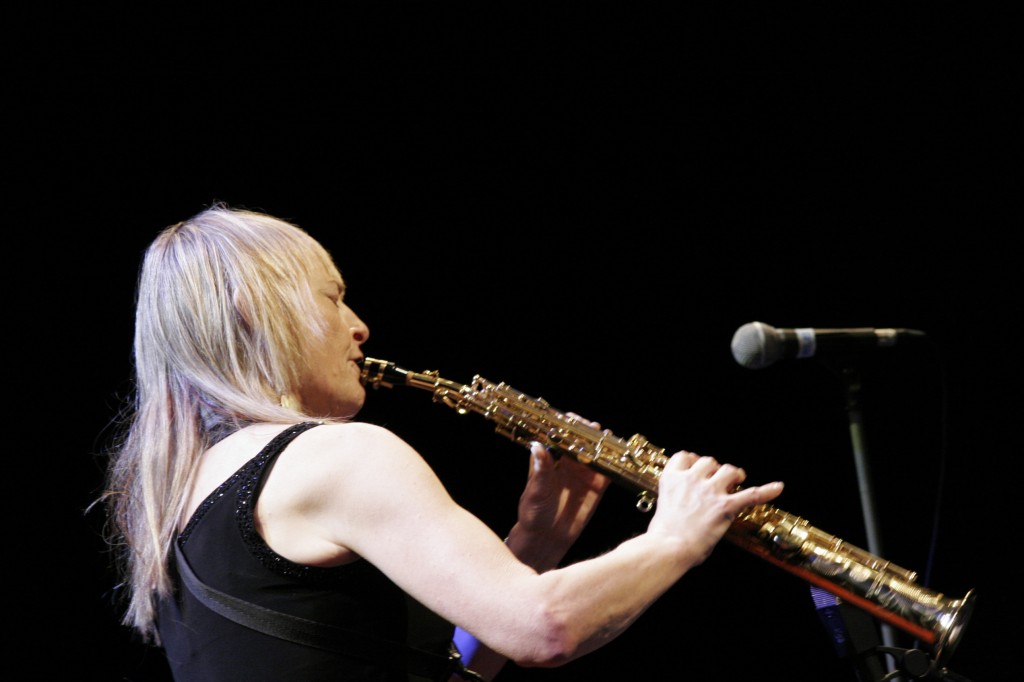 July 27th 1944     Born Barbara Gracey Thompson in Oxford, England . Her father, David Richard Thompson, was the Registrar of the Court of Criminal Appeal,  and his father, William Thompson was an accomplished pianist.  Her grandmother  on her mother's side, was also an accomplished cellist.  Bosworth, the famous music publishing company, was owned and run by Albert Bosworth, who was her great uncle on her mother's side.
1949            Learnt recorder at primary school, Highbury Corner played at school assembly and learnt to read music
1955-1962  Queen's College, Harley Street. Learnt clarinet with Miss Collingwood  and piano with Miss Greenslade.
1957            Passed Grade 8 on clarinet with distinction. Miss Collingwood told her that she would have to pass her onto a more advanced teacher, so she took private lessons from Hale Hambleton.  From the age of 13 – 17 she played in the London Schools Symphony Orchestra.
1957-1962   Played clarinet in the London Schools' Symphony Orchestra  conducted by Dr. Lesley Russell – other contemporaries included Tristam Fry on percussion, Paul Buckmaster on cello, Sue Milan & Graham Mayger on flutes
1960            Passed 0'levels in French, Latin, English Literature, English language,& Maths.
1962       Passed A Levels in Music & English
1962-1963       Queen's Secretarial College, South Kensington
1963       Secretarial work – in the meantime took up the alto saxophone.
1964             May-September,  joined the Ivy Benson All Girl Band for a season in the Isle of Man.
1964–1967     Barbara was accepted and given a grant for the performer's course at the Royal College of Music.  Studied clarinet with Syd Fell, flute with John Francis, & piano with Peter Element at the RCM and saxophone with Charles Chapman outside. During this time she played in many student bands run by people such as Gordon Rose, Bill Geldard, Alan Cohen, and Graham Collier. She was particularly helped and encouraged by Don Rendell, Art Themen, Bill Le Sage, Mike Gibbs, Jon Hiseman and especially by Neil Ardley. During this time played with the all girl pop group 'The She Trinity' playing gigs abroad as well as in the UK, supporting 'the Who' on three occasions. Joined the New Jazz Orchestra led by Neil Ardley where she met future luminaries of the British Jazz Scene including Dave Gelly, Ian Carr, Mike Gibbs, Trevor Watts, Paul Rutherwood, Michael Garrick, Jack Bruce and of couse drummer Jon Hiseman, whom she married in 1967. Throughout this period she was busy gaining experience with Graham Bond, Georgie Fame, John Mayall, Mike Taylor, Ian Carr and many others.
1967-1968        Played in the on-stage band with the show "Cabaret" at the Palace Theatre, London. This was such a shocking experience that she vowed to play creative music at any cost and from then on wrote her own music and started her own bands – the money from this show enabled Jon to put together his band Colosseum
1972           Gave birth to Marcus James Philip Hiseman
1975           Gave birth to Anna Gracey Hiseman
The Bands she has worked with include:
1964 on    New Jazz Orchestra
1969          Bill Le Sage Trio – resident for many years with him & Art Theman at the Bull's head, Barnes.
1970          Don Rendell & Barbara Thompson Quintet played at Ronnie Scott's opposite Oscar Perterson
1974          John Dankworth
1975          Greatest Swing Band In The World (Stan Reynolds) played for a week at Ronnie Scotts
1975-2006     "The United Jazz & Rock Ensemble".  A 10-piece group including: Wolfgang Dauner, Ack Van Rooyen,Ian Carr, Kenny Wheeler, Jon Hiseman ,Albert Mangelsdorf and Charlie Mariano. Barbara originally played Tenor sax and Flute but Christof Lauer took over from Charlie and they swapped saxophone chairs, him playing tenor sax and she alto.
1975-83          Barbara Thompson's Jubiaba (9 piece Latin/Rock band)
1975-2006      Barbara Thompson's "Paraphernalia" – the currently working band starting off with Colin Dudman on keyboards, Dill Kattz on bass & Harold Fisher on Drums.  Current members of the band are Billy Thompson on violin, Peter Lemer on keyboards, Dave Ball on bass & Jon Hiseman on drums
1976        Manfred Mann's 'Roaring Silence' – Manfred had heard Barbara's solo on Neil Ardley's 'Kalaidoscope of Rainbows' and asked her to solo on this album. This was to be the beginning of a long, musical collaboration and she has been featured on most of his subsequent albums including '2006' the most recent.  Incidentally 'Roaring Silence' went gold.
1978       Barbara was signed by MCA and recorded  5 albums at Morgan Studios, London
1978        Met and worked with Andrew Lloyd-Webber for the first time.  This musical relationship lasted for many years, recording and playing live on a variety of Andrew's works including Variations, Requiem, Cricket, Cats, Starlite Express & Tell Me On A Sunday.
1988        Freiburg Festival – 1st performance of her Saxophone Concerto  with the Freiburg Festival Orchestra and  subsequently broadcast in the Autumn with the Hannover Radio Symphony Orchestra.
June 1991          Songs From The Centre of the Earth – album featuring solo saxophone recorded in the medieval Abbeye du Thoronet in Provence.  Subsequently used for the main title theme of "A Touch of Frost", one of the most popular TV series in the UK.
September 1991       "Breathless", Paraphernalia's 7th album climbed to no.4 in the German CD Jazz Charts.
1989-1994            "Moving Parts" Barbara Thompson's 19 piece big band including musicians  such as Derek Nash, Dave O' Higgins, Nigel Hitchcock, Scott Garland, Mark Nightingale, Noel Langley and members of "Paraphernalia" The band performed at festivals in Freiburg, Folkestone, and the Bristol Harbour Festival, where she was commissioned to write the Bristol Harbour Suite.  In July, 1992,  the band was featured on BBC Radio Two's Jazz Parade.
1993            'Sans Frontiers' an international group organised by Barbara as part of the European Festival  featuring Enrico Rava(Italy), Michael Urbaniak(Pol/USA), Jasper Van Hof(Hol) Bo Stief(Den) and Jon Hiseman, played a 10 date UK tour
1993-96       The Medici String Quartet – they first met Barbara in August 1993, when she played soprano sax with them on a recording of her composition "les Barricades Mysterieuses" for an album produced by George Martin released Sep 95 on the Classic FM label. Subsequently they had a three year collaboration making another album 'Barbara Song' released on the Virgin classics label and were featured on 'Love Songs in Age' commissioned by Radio 3 and broadcast live from the Queen Elizabeth hall in 1995.
Other Activities: Workshops in improvisation and contemporary music involving small groups and big band music in Austria, Switzerland ,Germany and the UK. Writing  for film, radio & television including the 2 hr BBC film 'Sweet Nothing', she also played the role of Sadie the saxophone player, whose saxophone gets run over in full view by a bulldozer!  She also wrote the music for the film Zischke, premiered in Berlin and shown throughout  Germany.  Other programmes include 'Cat's Eyes', 'A Touch of  Frost' starring David Jason, and numerous projects with Director Peter Tabern for the school's programmes  for Thames TV.
1995            Evelyn Glennie- Theatre Royal, Norwich performing Barbara's 50 min. composition "Rhythms of the Gods"
1995            Featured with Sax Appeal at the Cork Festival
1996             Was awarded the MBE for services to Music
2006           Performed at Sydmonton,  Andrew Lloyd-Webber's summer festival, with the Medici String Quartet playing the Barbara Song programme.
2003-2015       Colosseum – when Colosseum's saxophone player Dick Heckstall-Smith was taken ill in the Autumn of 2003, Barbara was asked to stand in at short notice, and now with Dick's unfortunate demise, she has become a regular member of the band.
2014  A new treatment for Parkinson's meant that Barbara was able to feature on Colosseum's 'Time On Our Side' in 2014 and join them on their farewell tour.
2015 The final Paraphernalia album that featured her on sax 'The Last Fandango' was released
2020 14CD boxset 'Live At The BBC' (Repertoire Records) was released covering 21 years of Barbara's BBC radio broadcasts – the soundtrack of her life –  a perfect accompaniment to her autobiography 'Journey to a Destination Unknown' released the same year (Jazz in Britain).
2021 Barbara Thompson's Paraphernalia joined forces with the National Youth Jazz Orchestra (NYJO) for a new studio album featuring 10 original compositions from the virtuoso saxophonist, composer and bandleader. The line-up includes the remaining able members of Paraphernalia – Pete Lemer on keyboards, Billy Thompson on violin, and Dave 'Taif' Ball on bass – with 17 phenomenal players from the National Youth Jazz Orchestra.
Commissions as Composer:
1972   3 Commissions for Jazz in Britain, produced by John Muir for BBC Radio 4 including  'The Awakening'
1988  Freiburg Festival – 1st performance of her Saxophone Concerto  with the Freiburg Festival Orchestra-   subsequently broadcast in the Autumn with the Hannover Radio Symphony Orchestra.
June 21st 1992   Concerto for 3 Saxophones – Freiburg Festival – 1st performance of  her Saxophone Symphony featuring 3 saxophones and chamber orchestra 'From Darkness Into Light'
1992 Leaslowe Festival Commission 'The Fly 'with lyrics by William Blake1992 July,  Bristol Harbour Suite
1995 'Rhythms of the Gods' commissioned by Norwich Arts Centre, and performed at the Theatre Royal by Evelyn Glenne on percussion,  Barbara on saxes/recorder, and Phillip Smith on grand piano.
1995 'Love Songs in Age' featuring the BBC Singers and Medici String Quartet commissioned by Radio 3 and broadcast live from the Queen Elizabeth Hall.
1996 was presented with an MBE for services to music as a musician & composer
2001  the Apollo Saxophone Quartet commissioned Saxophone Quartet no 1 for the Brighton Festival
N.B NDR Hamburg: The NDR big band have recorded just about all Barbara's Big Band arrangements including an 0rchestral version of  'the Selfish Giant' in 1980, Saxophone Concerto in 1988, and her Tuba Concerto for solo tuba and big band.
2001    Saxophone Quartet No.1 commissioned by the Apollo Saxophone Quartet for the Brighton FEstival
2002 An Extended Farewell Tour from The United Jazz & Rock Ensemble
2002-2003  Big Sky, 100 voice choir rehearsed & performed  'Journey to a Destination Unknown' commissioned by Norwich Arts to sell out performances in Norwich and St John's Smith Sq., London
2004   Apollo Concerto No. 1 for Saxophone Quartet & String Ensemble commissioned by the Apollo Saxophone Quartet
2004    Camerata Bern Commission 'Mirages' Concerto No. 2 for Saxophone Quartet & String Ensemble
2006 Both Colosseum and Paraphernalia were busy touring  with trips to Japan & Russia, Austria, Germany, Switzerland, Italy, Hungary.  A DVD of Paraphernalia's tour in Germany during November was  released in 2007, plus albums from both Paraphernalia 'Never Say Goodbye' and' Colosseum Live 05′. Also in 2006 the Apollo Saxophone Quartet released 'Three Quartets' – an album of Barbara's compositions.
2007 Freiburg Festival  featured some of Barbara's music as part of their  20th anniversary celebratiogot together for the occasion,
2012 Perpetual Motion waas released on Nimbus Alliance.  Dave Gelly wrote in the Sunday Observer :This is stretching the term "jazz" a bit, but nobody worries too much about that any more. Here's something really new. Twelve saxophones, from tiny sopranino to mighty bass, make a terrific sound, especially when playing music composed by Barbara Thompson. In fact, she plays the soprano solo in one of these 10 pieces, despite having lived with Parkinson's disease for the past 15 years. No composer understands this instrument better than Thompson does, and she really brings out the endlesss variety of tone, which is its greatest asset. The playing of the whole ensemble is quite sensational.
Oleg Ledeniov writes:
"The voices of the different types of saxophone are as diverse as those of the violin family. The idea of a saxophone orchestra should therefore be as natural as that of the string orchestra, to which we are quite accustomed. Another thing that aligns the saxophone with string instruments is the nature of its sound which is not absolutely even. This adds a certain vulnerability. Its voice is naturally curvaceous: this is surface of a natural rock, not the side of a factory-hewn brick. When many saxophones play together, each creates its own ripple on the water. Together they build a sea-like picture – a living, moving fabric.
The Apollo Saxophone Orchestra was practically born for this recording, during a special event – the 2012 World Saxophone Congress. Rob Buckland and Andy Scott of the more established Apollo Saxophone Quartet were the kernel. They hand-picked the team from their ex-students. It is sad to think that this was a one-time thing. I hope very much that this ensemble will continue to live. The group is not big – one sopranino, two sopranos, three altos, three tenors, two baritones and a bass – but it sounds like a lot more!
Barbara Thompson has had a long and successful career as a sax player – she was the leader of her own group Paraphernalia, as well as participated in many other projects. In parallel, she is a prolific composer, and one will notice the unusually big role that works for saxophone occupy in her output. If I say that the music she wrote for this disc is between classical and jazz, you'll probably imagine a point between two other points, something not belonging to either one of them. In fact this music is more like a superimposition or intersection of jazz and classical, which incites, in turns or simultaneously, those receptors in our brain that are responsible for pleasure when we hear jazz, and those stimulated by classical music – as in Gershwin's more serious works. The tracks do not form a coherent suite with development logic and overall structure. Rather we hear a sequence of scenes – even though three movements,Black, Red and Green, come from another Thompson work.
We may associate the name Perpetual Motion with something very repetitive – not here. This is a restless run, well-engineered with steam and muscle working together. The music rolls unstoppably, complex and unpredictable – a complete attention-grabber.Dear Bach is a homage to J.S., though not directly based on his themes or techniques. Slow and warm, the music rises and recedes like a warm tide. The sonority is organ-like, and Bach's Toccata in D minor raises its head towards the end.Celebration is a cheerful salsa, it brings in the vibrant atmosphere of fiesta. The bouncy rhythm is infectious, and the arrangement is light and colorful.
Blackstarts with rows of bellowing dark chords. The density increases, as the nervous, shrill high registers join in. This is a short piece of one musical idea. Listening to it I imagined gangsters in black alleys.Black, RedandGreencome from Thompson's Saxophone Quartet No.2, which is entitledFrom Darkness to Light. The main transition is done in the Red movement. We start with a dialog of gentle yet pleading arpeggios and commanding dark statements. The next section is militarist, spiky and aggressive. A few last imperative phrases – and only the soft arpeggios remain, but now they are contented and tranquil. This piece is very visual, almost theatrical, and the saxophones produce an astonishing variety of textures.Greenhas a minimalistic air. It is warm and serious, and softly rocks like a lullaby, with some light melancholy. The music moves slowly, as if tied or tired. There are moments of trouble and sadness, but the ending is serene and comforting.
The main theme of Tango is a rather standard one, but the spirit is in the arrangement. This is unsafe,Pink Panther-like music, it purrs and meows, but then shows sharp claws. If the wordAdagiomakes you think of something sweet and lyrical, you'll be wrong here, as this one is dark and jazzy. This track is an adaptation of a movement from Thompson's Concerto for Three Saxophones. The piece is rough and smoky. This is night-music, at times sparse and mysterious, at times pressing and wailing. It is mostly based on a 4-note motif, which undergoes interesting symphonic development. Bulletproof creates the fascinating effect of a huge accordion. The music is infectiously raucous. Its rhythm is springy yet strict, as in Swing, but with subtle Latin spice. The virtuosity of the soloists and of all the orchestra members is remarkable.
The composer herself performs the solo in the closing track, Epitaph, improvising over long chords. I am not a big fan of long soprano-sax solos in such a high register, though you might be. What I am concerned about is the lack of stability of the sound. It seems to me shrill and unsteady. It was unwise to have this as the last track, as the ending is what remains in the memory after the album is over.
Except for this last track, I really loved this album. I lived with it for a week, and always enjoyed returning to it. The Apollo Saxophone Orchestra demonstrates the great diversity of the saxophone sound in these original and attractive works. I doubt that it has many scores to perform, so such a set of high-quality compositions, written specially for them, must be a real find. I was impressed by the virtuosity of each player and by its perfect ensemble, balanced and blended. The recording quality is very good and clear, and the ambience is just right: it was not done in jazz style, but in a concert hall, which is good for the grand orchestral sonority. The booklet is well-written (in English only), with words by the composer and by the writer and saxophonist Dave Gelly. Biographies of the composer and of each of the players are included."
"The only melodies the average person immediately associates with the saxophone are Take Five, Baker Street and Barbara's own haunting TV theme tune for A Touch of Frost. She is a leading pioneer of composing for the saxophone, and the remarkable Perpetual Motion is a major contribution to the ever expanding saxophone repertoire."
Says Barbara about Perpetual Motion:
A new ensemble was born and its unique voice was apparent with everything falling into place, right from the start. The musicians came from far and wide and loved having music that was specifically written for saxophones. The power of the twelve saxes was awesome in the concert hall at the Royal Northern College of Music truly orchestral beyond its size. Andy Scott and Rob Buckland suggested I write and arrange enough pieces to make a CD for a large saxophone ensemble back in July 2011 and I was immediately enthusiastic without really realising the magnitude of the project. I came up with the idea of calling the 12-piece ensemble the 'Apollo Saxophone Orchestra', as both Andy and Rob were founder members of the original Apollo Saxophone Quartet, one of the finest and most adventurous saxophone quartets in the world. We met around the year 2000, when the ASQ commissioned me to write a saxophone quartet for the Brighton Festival and since then we have worked together on several other projects including another commission for the ASQ and the Goldberg String Ensemble. Andy Scott and I have written an album of music featuring the virtuosi tuba players Jim Gourlay and Les Neish with the Foden's Brass Band. We have built up a friendship over the years and this latest project is a natural progression from our first collaboration.
2013   Norwich Festival Commission of 3 pieces based on poems about birds for 100 voices community choir which was performed in Norwich Cathedral in May as part of the festival.
2013   Trifarious trio led by virtuoso Tim Redpath premiering  Russian Roulette, a concerto in 4 movements.  Search below for 'Spin', the 2nd movement.
2014  A new treatment for Parkinson's meant that Barbara was able to feature on Colosseum's 'Time On Our Side' in 2014 and join them on their farewell tour.
2015 Trifarious release a CD featuring Barbara's compositions entitled 'Russian Roulette'.

2018 Barbara's 'Mirages' in 3 movements was released for digital download with performances by 'Tetraphonics' filmed by Jon Hiseman before his death in 2018 and subsequently cut together for YouTube by the team at Temple Music.
2021-22 Jess Gillam performs Barbara's composition 'The Unseen Way' at The Wigmore Hall alongside other venues