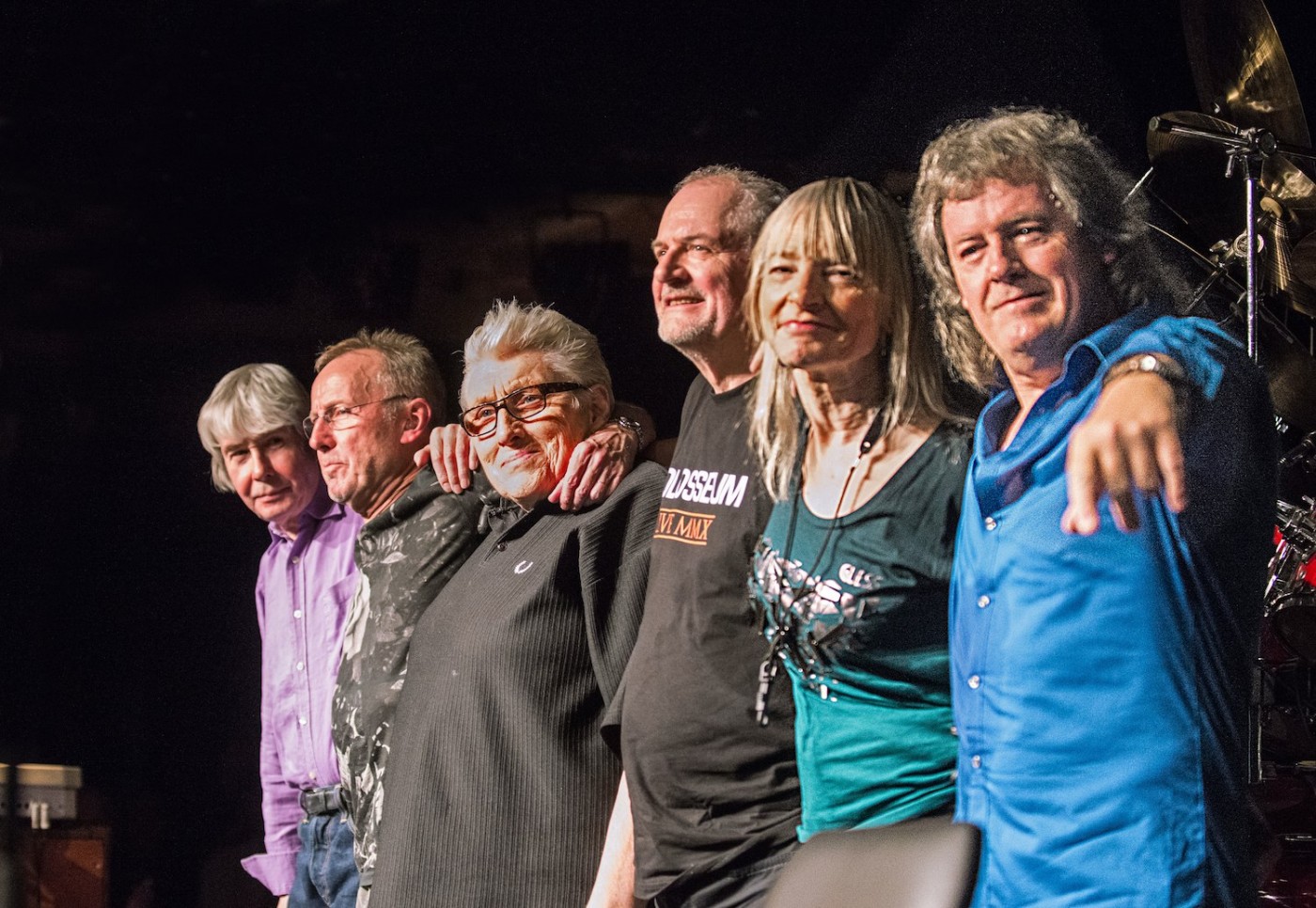 Colosseum in Vienna, 2014 – Photo © W. Gonaus
Incredibly I forgot to mention in the booklet info who is singing what on the Album.
While all the reviews we have seen so far have been great, some reviewers are obviously confused, praising Chris's dulcet tones correctly most of the time, but also for his fine performances on 'Anno Domini' and Mark's ballad, 'Nowhere to be found'.
So let's sort this out:
Chris sings lead on Safe As Houses, Dicks Licks, You Just Don't Get It and Morning Story.
Chris shares the lead with Ana Gracey on Blues to Music.
Chris sings the lead on The Way You Waved Goodbye with chorus leads by Clem and Mark
Marks sings the opening vocals on City of Love with Chris taking the lead on the half-time bluesy sections.
Clem sings lead on New Day with back up by Mark
Mark sings lead on Anno Domini and Nowhere To Be Found.
Mark sings lead on the first part of the verses on Morning Story and while Chris sings most of the rest, Mark and Clem sing backup at the end over the Barbara's sax.
It's much more complicated than I realised – lets hope I have got it right….
jh
PS. Due to the success of the recent tour, 5 new tour dates have been added in 2015. Click to see all tour dates